---
I will just start by saying I LOVE photographing families! The young ones, the old ones, the big ones, the little ones. All of them.
Family truly is the most important thing in life and I pride myself on capturing the love, connection and emotion that shines through a family. From a contagious belly laugh to a serious expression from a curious toddler.
Where does our session take place?
Your family photography session will take place outdoors at one of the many beautiful locations in Toowoomba. Queens Park, Laurel Bank Park, or even in your own backyard, the choice is up to you. Many families like to choose locations that they have a personal connection with.
How long does the session go for?
The session will take place late in the afternoon, around 2 hours before sunset as this is the best time of day for beautiful, warm sunlight and we will shoot until we run out of daylight, or the kids have had enough. Whichever comes first! So generally between one to two hours.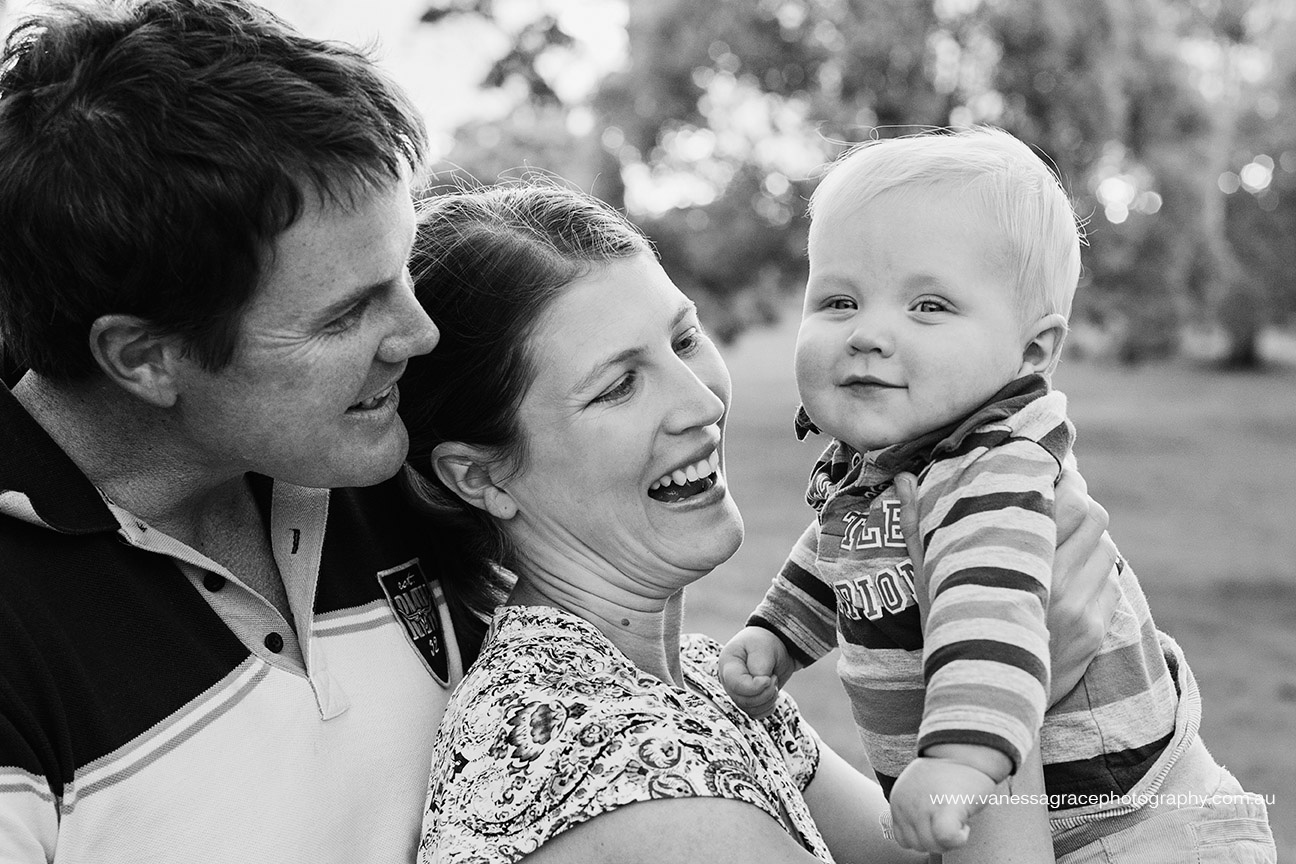 What can we expect from the session?
We will do some loosely posed set ups, but we will also do many candid shots as well, as they are best to achieve natural expressions. We will go for walks, have cuddles and tickles (for the little kids!) and just relax and chat. Family portraits don't need to be stressful, they can actually be fun!
How much does a family photography session with vanessa grace photography cost?
You can have your family beautifully captured for the all inclusive price of $650. This includes your 1-2 hour outdoor photography session and all of the edited images supplied to you as digital images, free to print and share as you wish.
Mini Sessions are also available for families of four or less for $450. Please get in touch to find out more information.
To see a sample of a family photography session check out these guys on the blog
Please contact me today to book your session or visit my gallery of recent work