Dear Vincent
Toowoomba Photographer
Dear Vincent,
I don't even know where to begin. You are now 3 months old and the last 3 months have been a complete whirlwind of emotions. We should have known from your spontaneous arrival, not even full term yet, that we were going to be in for a wild ride with you. Although I don't think anything could have prepared us for the challenges that come with being first time parents.
I've been thinking about how to describe those first 4 weeks. And drowning while blind folded seems to be an accurate description. We were so keen to go home from hospital, but as we drove away it became clear that this is for real. You are all ours. You are completely our responsibility and I would be lying if I said that didn't scare the living daylights out of me. I have been around and worked with babies for many years, but nothing compares to having a baby of your very own. And it's only now, after three months I feel that we've 'got this' and can start feeling human again and we've adjusted to our new normal. We felt so overwhelmed for so long, and if I'm honest, like we had no idea what we were doing!
Every aspect of our life as we knew it had changed. And because it happened so suddenly it was a real shock that has taken the good part of 3 months to get used to. The simplest tasks like making or eating a meal, or taking a shower seemed complicated now. And for some reason, every single night when it was dinner time, no matter what time of the night it was, you also wanted to be fed. So for weeks, Daddy would cut up my meals and feed me forkfuls at a time, while I fed you. He's a good egg your Dad and it's in the little gestures like this that I saw the man I love becoming the father and role model I always wanted for my children. He is someone you will always be able to look up to and lean on.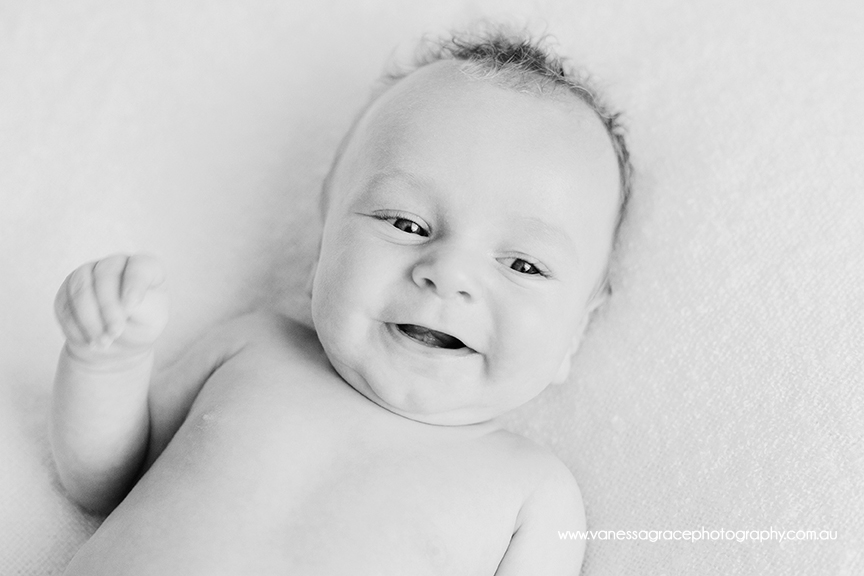 It's so nice to have a happy and content baby. One that sleeps well and is happy for more than 20 minutes at a time. Heaven knows we have been through our fair share of challenges the last 12 weeks, and if I'm being honest, there were numerous times I found myself starting at my screaming baby, thinking, 'is this it?'. I felt trapped and wondered when we could really start enjoying you, and wishing away these first few months. You never fed well, and in hindsight you spent your first 10 weeks hungry. That's a guilt that is going to stay with me a lifetime, and I'm so sorry baby boy. I thought I was doing the right thing, but I know it's only the first of many mistakes we will make as parents. Please know we're always trying our hardest and doing what we think is best for you and sometimes we won't get it right.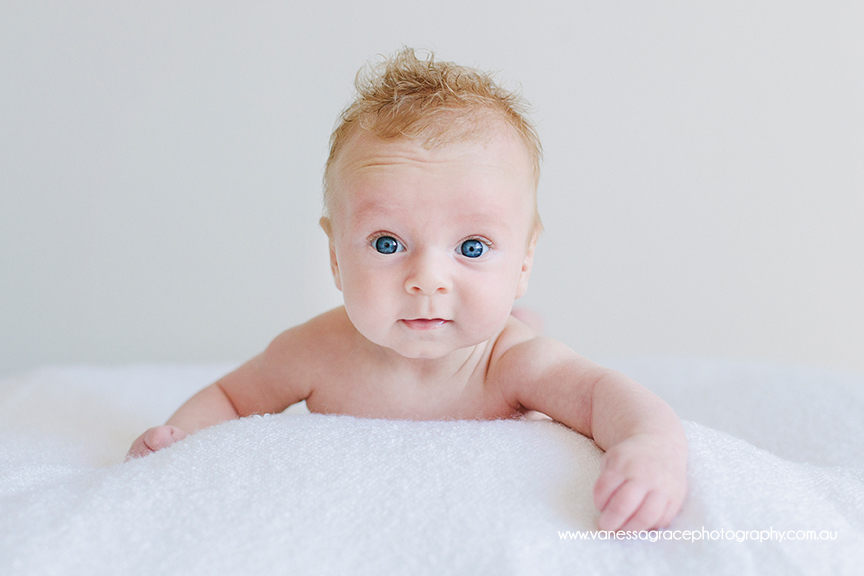 Your full head of sandy blonde hair, with the silver streak on the right side, has always been the first thing people notice about you. We actually didn't know it was curly until you were 2 weeks old. You had your first bath at 6 days old and we brushed it so and it looked straight. The following week when we bathed you we didn't brush it and it remained curly on top. Like you'd been to the hairdresser and had a perm! It has recently starting getting an orange tinge to it, and this week it has started falling out. I was hoping you wouldn't lose it as there was so much of it, but now we will have to wait and see if it changes as the new hair comes through.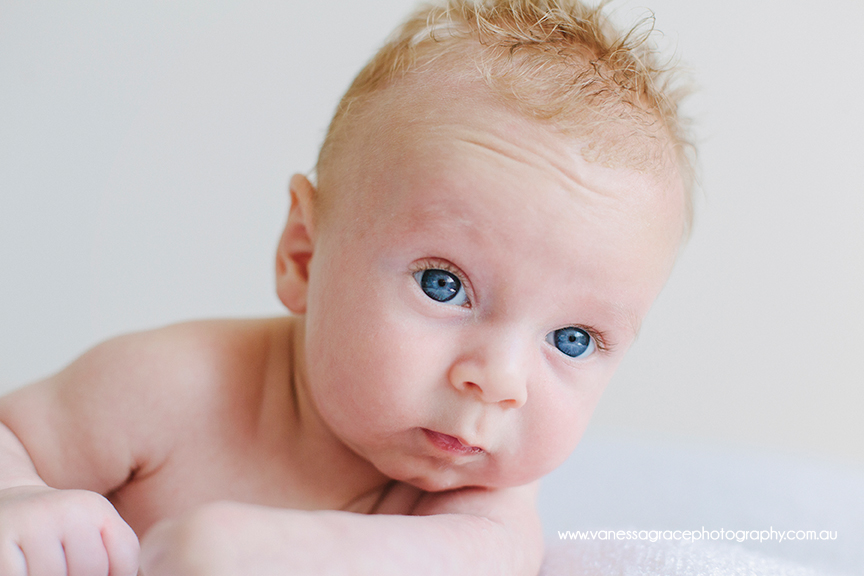 We've fumbled our way through the last 3 months, and now I can confidently say I LOVE spending every day with you. We read stories, we sing, we talk, we cuddle (one of my favourite times of day is your morning naptime. Sometimes I will cuddle you in bed and we will nap together) you make motherhood better than I imagined.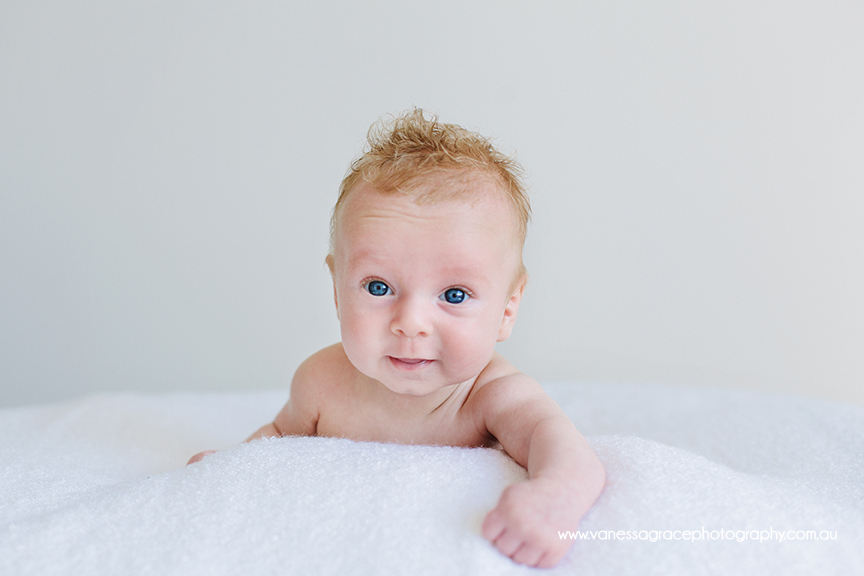 So my darling boy, after longing, wishing and dreaming for you for so long, you came into our lives and turned our world upside down. From a tiny screaming newborn, to a bright eyed, happy baby with a huge personality, we are grateful for every minute with you. The love we have for you is so intense. Sometimes I just stare at you and tears stream down my face as I think of how lucky we are. You are everything we ever wanted, and you bring so much joy to our lives. I look forward to the months and years to come, but I cherish these days.We love you so much Vincent Charles and all we ever want for you is happiness.
Love always, your Mummy XoXoX